We're not receiving email invites.
There are two things that I'd like to do, but I can't:
1 - Send a test email, as mentioned in this previous topic:

But I don't have that option (I'm running version 0.26.2, which is the latest at the moment)
2 - Change the SMTP credentials. I cannot do that because the "save changes" is disabled (and doesn't enable when I change something).
See this screenshot for more details.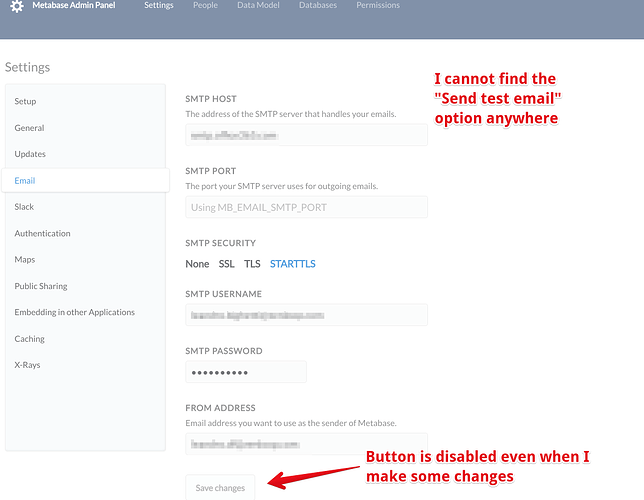 Any suggestions?
Thanks!