Hello!
Not seeing what I'm missing here, so asking a question on what seems like a bug:
I have a SQL question that works as a pivot base. I'm trying to summarize it to use the new pivot visualisation introduced in v 0.38
But I cannot even summarise my question by 2 metrics, if I do this: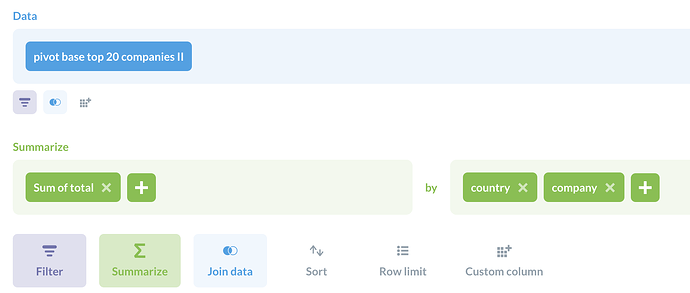 then click "visualise", the result I get is a view of my questions without any groupings (without any error message), and if I click the top right button "show editor" again, my groupings options have disappeared, as if I had never clicked "summarize" in the editor.
This is not happening if I query directly my table, then the summarizing works.
Any idea of what could be the cause here? Happy to provide additional details,
thanks for the help!