Hi,
I created a query to list all lines of an entity (Participation). A Participation belongs to Session (an other entity). So, Participation has a foreign key to Session. I've a bug when I try to add a Session field.
If I try to add a Session field, nothing happen visually. But a request is made:


I tried refresh the page, but the field is never in the visible columns. If I try to create a "point cloud", I see the field created multiple times in the available field (for abscyss for example).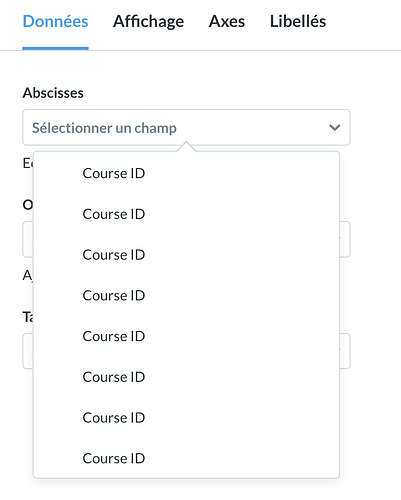 Is there a work around?