Hi,
Cant connect filters in dashboard to custom query charts.
My case:
I have 1 query - i will call it datamodel.
Based on this datamodel i created custom queries and added to dashboard.
In dashboard, when im trying to create and connect filters, i cant choose columns i need.
On screen i added datamodel and market column i need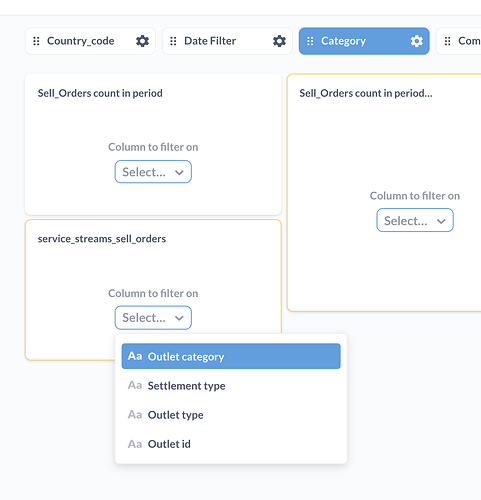 But on custom question im now able to choose column i need.