Hi Guys,
We've updated Metabase to the most recent version. It came to my attention that the percentage type of metrics from Google Analytics are not displayed as the percentage anymore.
It seems like there is no way to convert it back to percentage with 2 decimals. Screenshot below: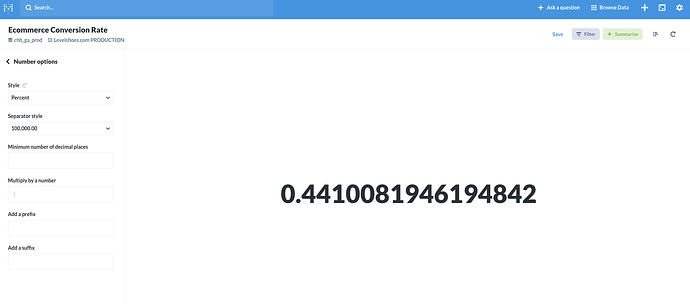 We've rolled back to the previous version, but if it's not a bug please let us know how to format it. I'm trying to build from scratch as a question, but I' keep getting the number with 10 decimals.
Thanks in advance!
Tomasz