Hi,
I am using Metabase v 0.34.1 built on 2020-01-13. I am not able to see one major function Custom click which is very important for my dashboard.
Also, I can't find the feature to share the dashboard.
Is it there or should I upgrade to the new version, if so how to seamlessly update to the new version without losing all connections, questions, dashboards, data, etc.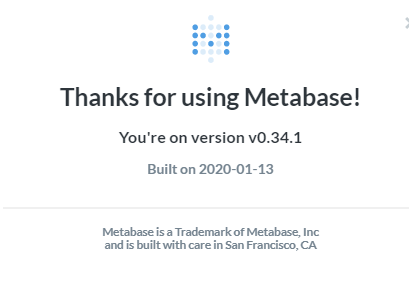 I am a noob so please point me to threads/links where this is already discussed (if it is).