For a client i updated Metabase, and i can't login anymore.
I'm not sure if it was already before the update.
Only thing i can see now is this :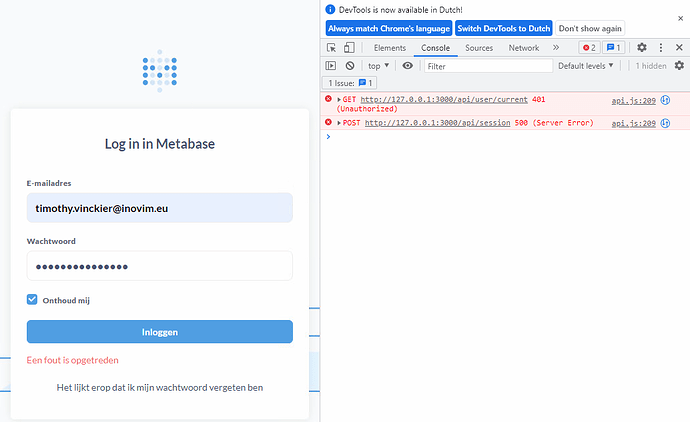 I updated to 0.46.1.
If i give a wrong password, he says it's the wrong password.
If it is the correct one, i get the message that there was an error.
Can it be that their server of chrome itself is blocking some things?