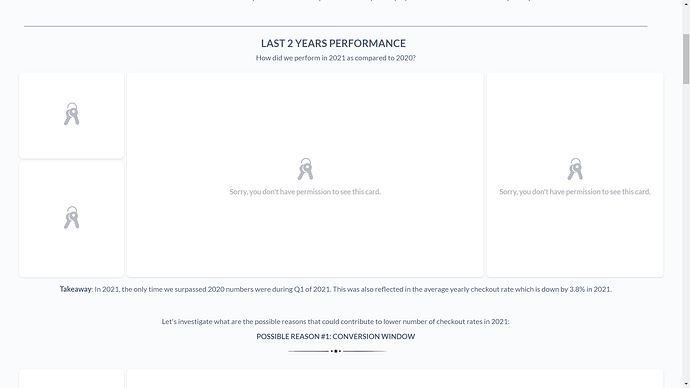 I'm facing this error while trying to provide our general user an access to our dashboard that we've created.
However, while access to dashboard is possible, but the user can't seem to view the card within it.
I tried enabling the tables involved in the card but it didn't work out.
To be honest, our Management Team would rather users have access to simply that dashboard and not the tables that are used to power the queries within each card. If let's say I want to create 3 dashboards within a collection, I only want those 3 to be visible to the general users including the cards within those dashboards without allowing users to click beyond the cards to explore the raw tables.
How do I do that?