Hello,
First of all I would like to congratulation you all from metabase for the cross filtering function, it's AMAZING!
I'm having a little issue with it though, one of my fields isn't appearing when I create the filter on dashboard.
Below it's my question and the fields that appear, note that ID_BAIRROS have id and name.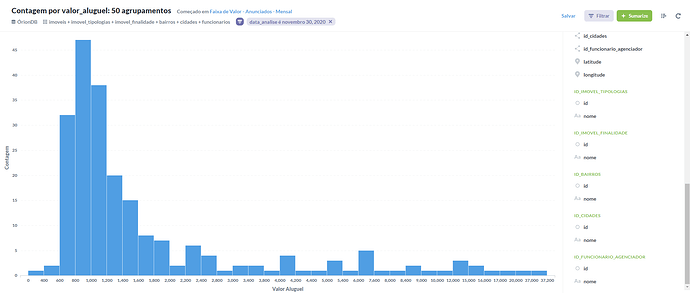 But when I create the filter on the dashboard > Other Categories, only this category is left out.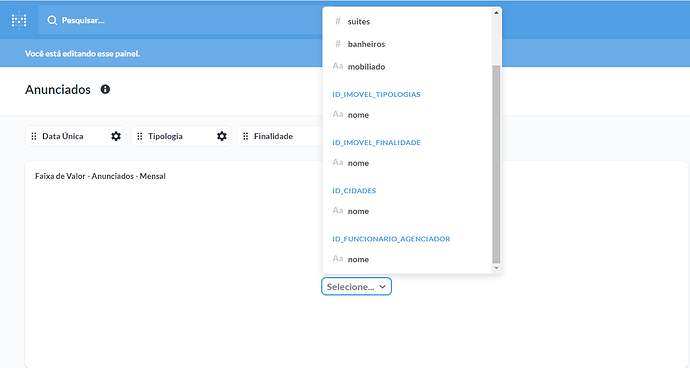 When I select an ID filter, the field appears.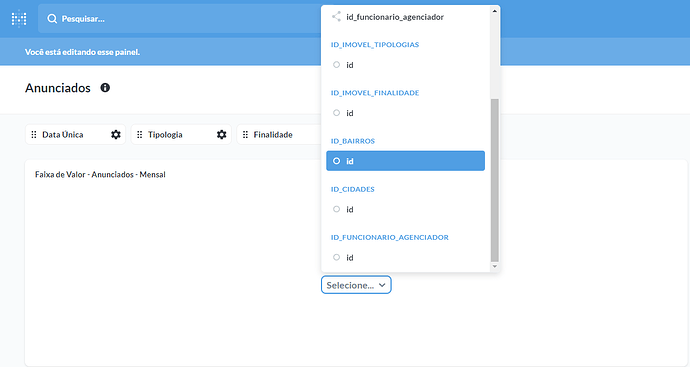 All of my other questions that have this field also have the same problem.