Team, we have just deployed Metabase on Elasticbeanstalk (AWS) and I have connected MongoDB (3.2.7).
If I view Raw data everything looks great, but when I try to see bar chart for Categories it only gives me category-wise numbers (category names are missing). Please view below screenshot -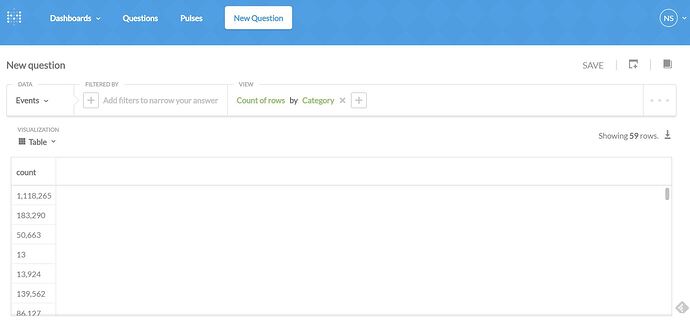 I tried creating bar charts with existing sample data and everything looks great. Only when am using MongoDB, category names (or other fields) are missing.
Please assist.