Hi,
I created a sql question and assigned certain colours to the bars in my chart (Project should be always green for example).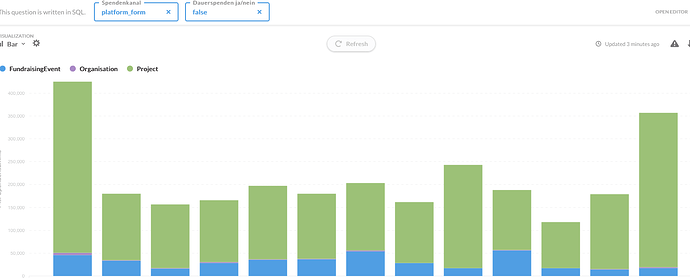 But when I change the filter variable the colours are switching back to the default values: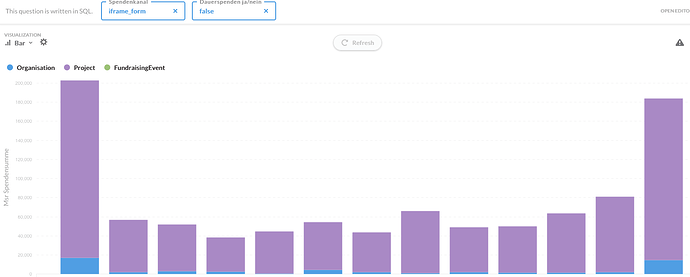 When I change the filter back my preferred colours are back.
It looks like the order of my categories is changing and the colours are not assigned to a category but to the place the category has in the order?
Even though I did order by catgory ascending…
Looks like a bug?
Eva