When trying to tint the rows in two different colors, using two rules that DO NOT disagree, I still get only one color in the column.
See images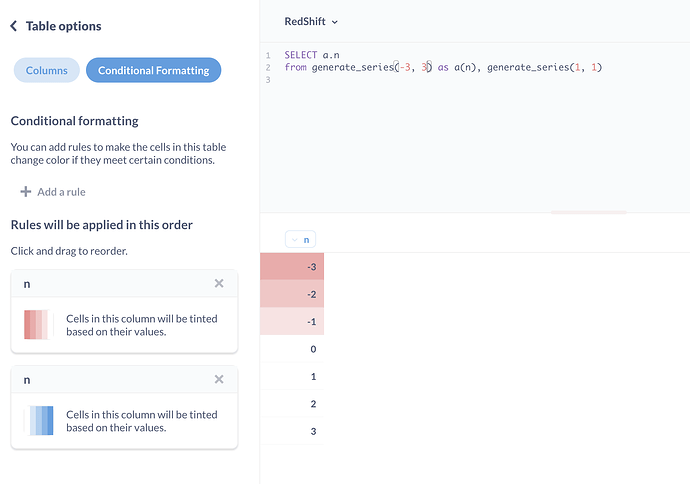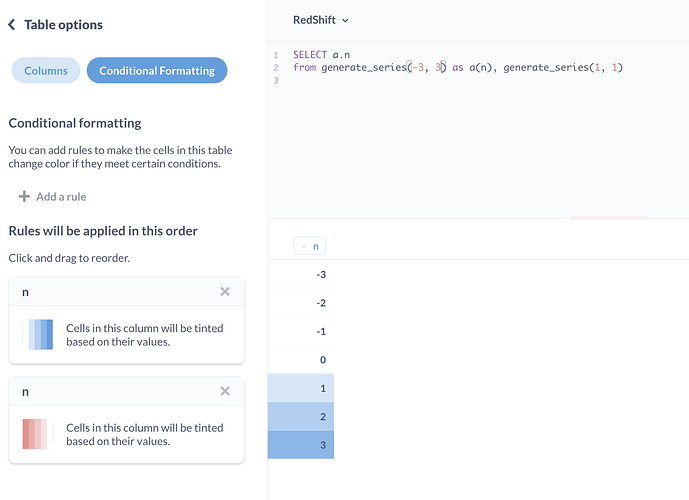 The documentation says it should work as I intend them to do:
You can set as many rules on a table as you want. If two or more rules disagree with each other, the rule that's on the top of your list of rules will win. You can click and drag your rules to reorder them, and click on a rule to edit it.