Hello!
I'm trying to do a simple % calculation from one column over another:
Breached_ticket / Total_tickets as breached_percentage
But there's noooo way I'm being able to place this division as a decimal.
I'm even trying to test dividing 2/3 casting them as decimals in the last column called 'debug', but still not getting the correct answer.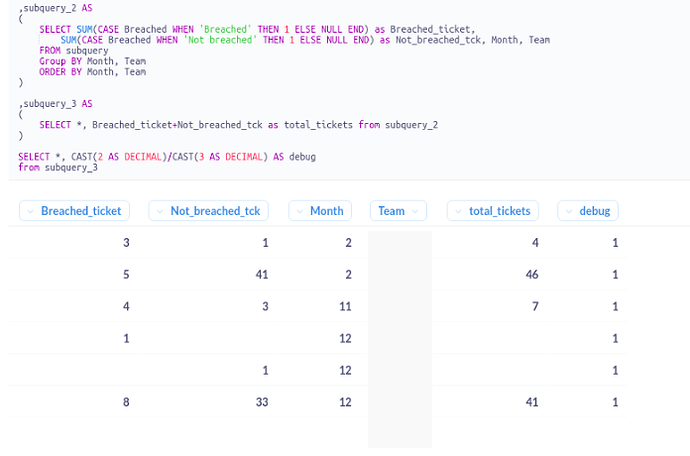 Does anyone have an idea how can I fix this?
Thanks