I am feeling really stupid but this is driving me nuts! I must be blind.
I am trying to connect to GA and I have to choose Other…but there is no Other when i click the link provided.
It's Dutch but I suppose that doesn't matter in this case, it's kinda obvious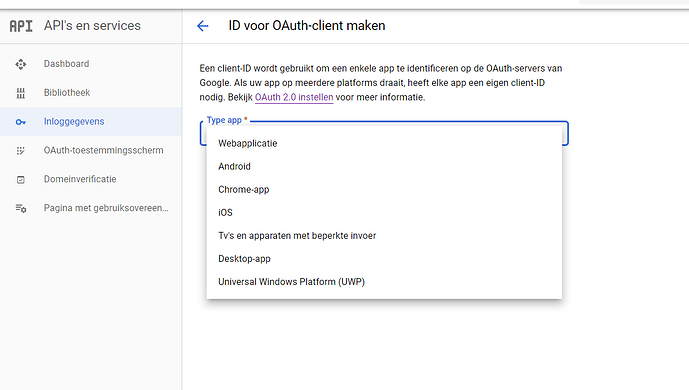 I did it before a while back and then it did work! How on earth or where do I choose Other.
Without Other Auth code won't work, it says I am using the wrong type, no matter what I choose
Thanks!