Hi
I am so new to Metabase...
So, I run the Metabase using the docker-compose which is defined in THIS source.
And I have a problem with connecting to the database in the installation step.
I face this error: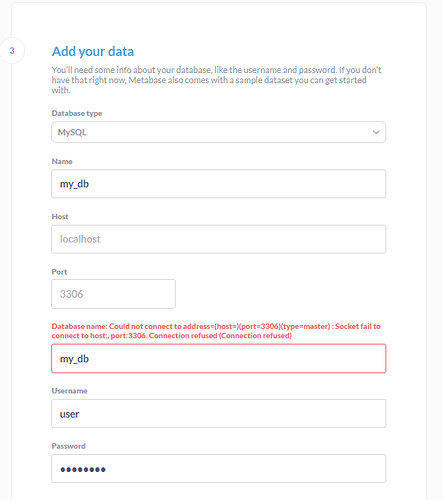 I have created the database which has the my_db name. and I don't know what can I do right now.
I'll be grateful if you guide me.
Thanks in advance.