I am trying to up a docker image together of a postgres image. I am using this repository https://github.com/Cambalab/metabase-compose, following the step-by-step.
I've been have success in build image step, and up container step. But after the previous steps, when I have to add a database I am facing this error: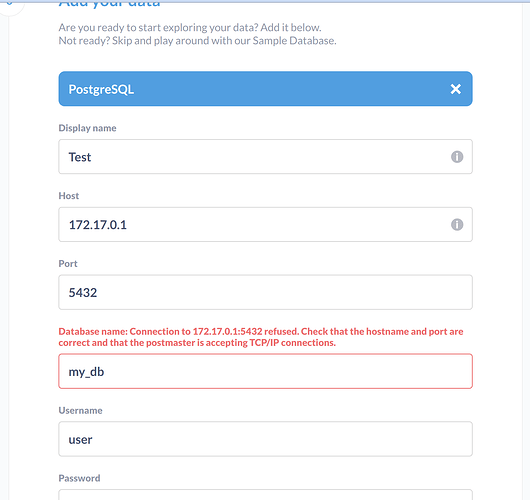 In this case, I am not setting a postgres host in my .env, and I am sure password and username are corrects.
Does anyone have an idea what I am doing wrong?
Thank you!