Hi there,
I'm relatively new to Metabase, and thus I'm not sure if I have encountered a bug in Metabase or hit some limitation that I simply don't understand yet.
I am trying to create a model from a native MongoDB query. Whenever I try to save that (or any other) query as model, I get told that models with variables are not supported. However, I'm not using variables in that query: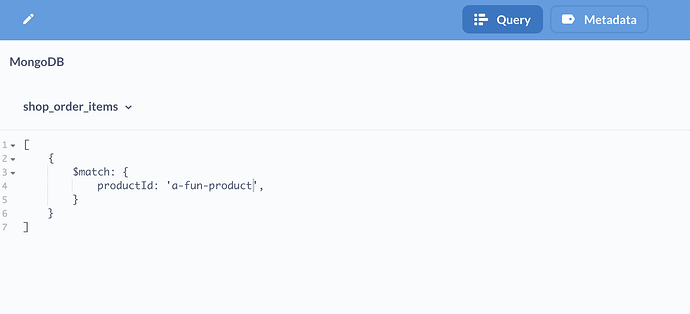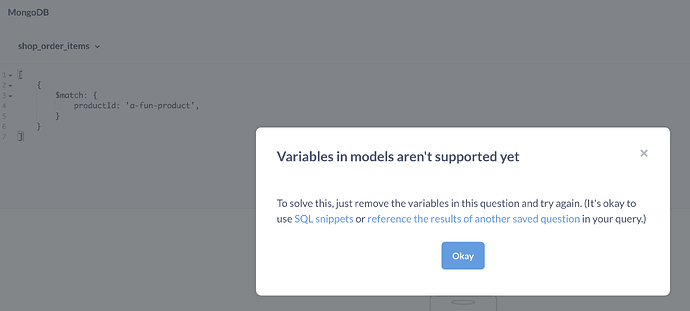 I'm on Metabase 0.45.1. Ist this a problem of Metabase or one of the user?
Thanks in advance for any pointers!