Hello,
I would like to combine three graphs into one.
However, when I add the third data set, it crops my charts to the right and adds dozens of years in the past on the x axis with no data points.
In this case I want to combine the three charts on top into one. The first two work fine. But when I add the on the right, it messes up the chart.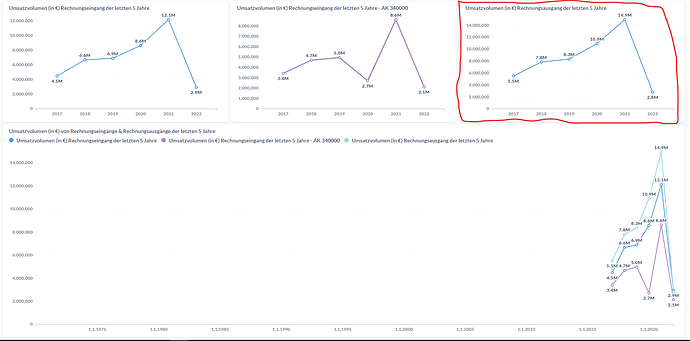 Thank you very much in advance for your support.
Kind Regards,
MR