Hi, I'm trying to filter a question using specific keywords with a custom expression, as you can see below.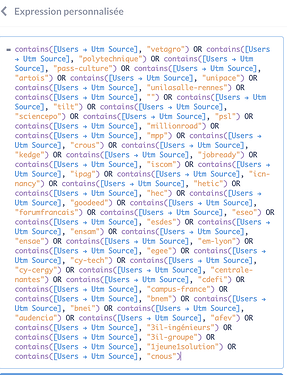 However, it seems that some keywords that are not included in the custom expression appear on the question, even though they shouldn't (cf: screenshot below).

Is there something wrong with my custom expression ?
Thanks for your help !
Technical information :
Metabase version : v0.41.4
Database : Postgresql