Hello there!
I stumbled across a problem and I would really appreciate your help.
I try to add a custom map, by converting a .shp (Shape) file to a GeoJSON and then importing to Metabase.
By nothing works with my file which can be found here.
I know that Metabase is properly fetching the file because I can select the Properties from the dropdown menu.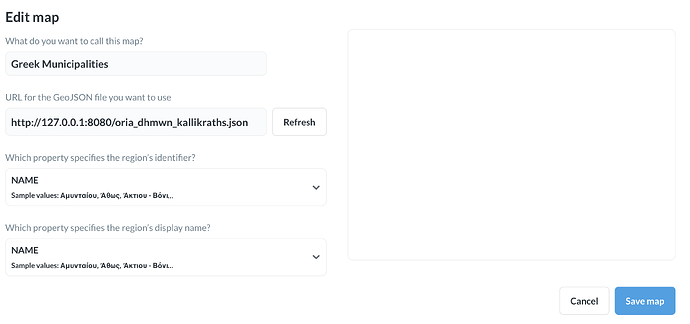 I tried importing this file and it worked perfectly.
Can anyone tell me why this is happening and how to solve this problem?
Also I have Metabase macOS app v 0.37.2.