Dashboard filters have been amazing for me, however I am actually running into my first issue. When creating these questions within the table I'm able to filter by Time (ex. previous 8 hrs), however I'm unable to filter by hour on the dashboard (even though is says on the variable that I should be able to).
The picture on the left is what I see when filtering with the dashboard, the picture on the right is what I see when I filter while making questions.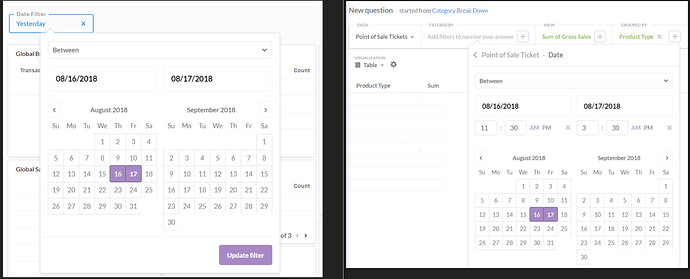 Is this a bug or is there a work around for this?
Thanks!