We recently updated to verzion 0.34.2 and when trying to select variable in filter in the dashboard, it creates an error. The relevant chart sticks to mouse and moves along with the mouse and it is not possible to click anywhere else, only reload of the whole window helps.
When opening the developers console, it gives errors in JS: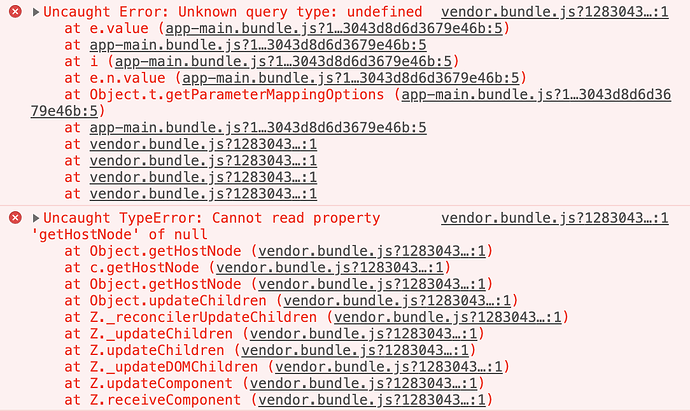 Evidently it is an issue with the new version. I tried different browsers, same issue everywhere.
Any idea how to fix? Rolling back older version is quite complicated.