Forgive the highly clipped examples, but here's the issue: when using a dashboard, we've got several filters… and each of these filters can have multiple values; when clicking on a card in the dashboard, only the first value for a given filter is passed through.
In this screenshot, there are 2 values selected in the 'Status' filter: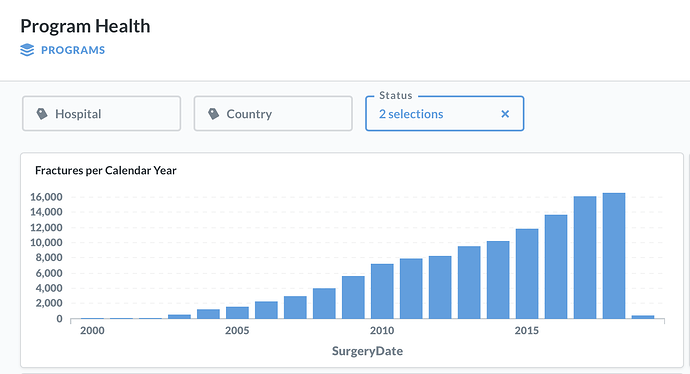 When clicking a filtered card, only 1 of the values is passed through:

This behavior applies to all of the filters, status is just a simple example.
I do have some potentially confounding variables in my setup, but can anyone else confirm? Am I doing something wrong?