There are 27 queries on my dashboard that aren't loading, but we're only seeing the failure status for one of them. It appears the dashboard is timing out after 30 seconds.
Viewing the queries directly in a separate tab loads the query successfully. Is there something we can do to resolve this?
Screenshot of error console: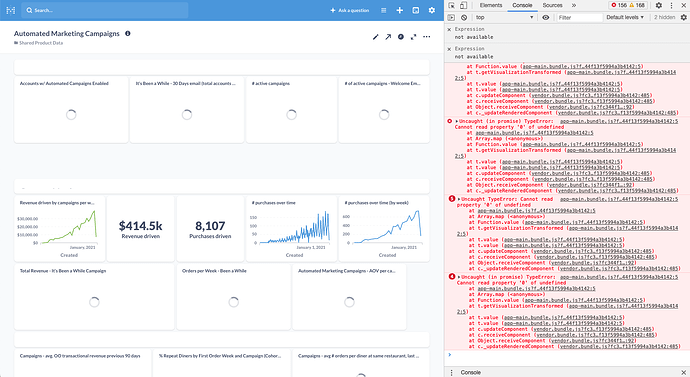 Let me know if I can provide additional information.