Hi! I need help wrapping my mind around "the Metabase way" of doing things.
I have created a dashboard (successfully) that includes four charts. Each chart includes two data series — and each series is sourced from a different question. The dashboard roughly looks like this (actual data values and labels redacted):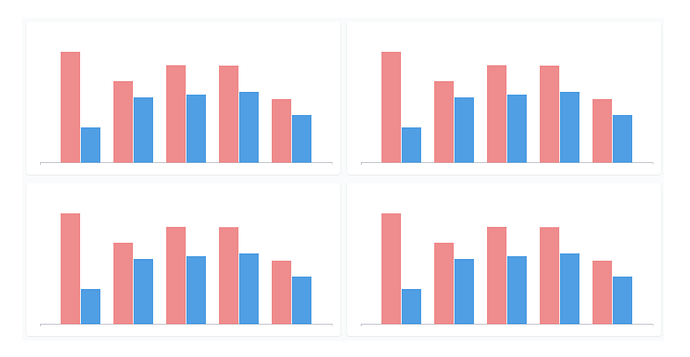 You can guess that red/blue correspond to a categorial value, which I'm comparing for each period, across different metrics in each chart.
Anyway, to achieve this color-coding, I had to create a separate Metabase question for each series. So, this dashboard is actually pulling from 8 different Metabase questions.

This feels… excessive. Is this really "the Metabase way" of doing things, or is there a much simpler way I've overlooked? (For example, I'd find it more intuitive for each chart to be sourced from a single question, and have that source question include both series with the color-coded values.)
Thanks!