Hi there, people!
I was here using the following chart in a native question: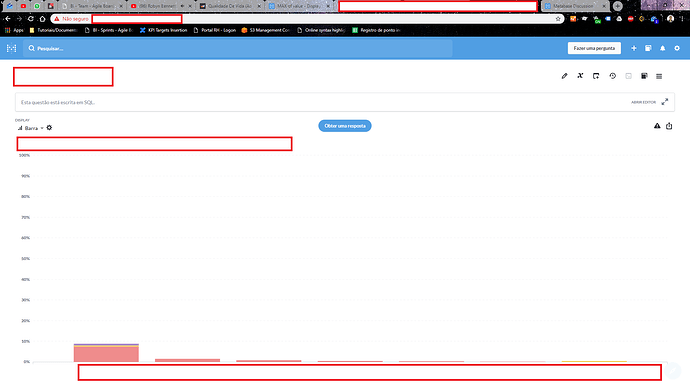 I formatted it in the Data tab, so it would look like percentage - at first, I used data ranging from 0 to 1 and set the numbers column to "percentage". In the question, it worked just fine. But, when adding it to a dashboard, I can't see the data tab - therefore, I can't format my data as percentage, neither can I add a suffix or multiply it by a constant, even if that is already done in the question. In that scenario, y axis gets formatted like number, not like percentage, no matter what I do.
My suggestion is to either add the data tab in the dashboard visualization for charts, or honor the question visualization settings in that regard.
Thanks for the great job so far (and sorry if this is a dupe)!