Date Filters are not working Properly in 0.45.2.1 version, post upgrading while using date filters incorrect and incomplete data is fetching.
For Eg :- Date Filter Used is Between 1st Dec 2022 and 31st Dec 2022
Data Fetched is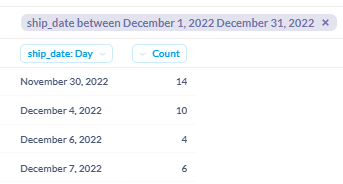 As per attached screen shot data for 30th Nov is also reflecting which should not be part of this output.
Please help to resolve this.