Hi there, guys!
I'm trying to show values by data in a dashboard. The question works finely, but, in dashboard, dates are not being properly shown. In the image below, I'm dragging my mouse and expanding the question a bi beyong the allowed borders of the dashboard grid (as indicated by the red rectangle):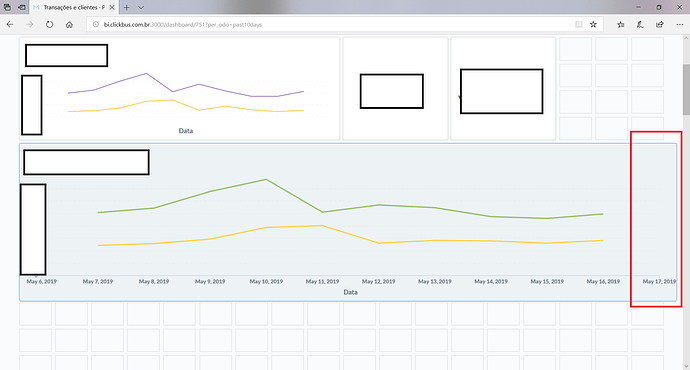 Once I release my mouse drag, the chart fills in once again in the allowed grid, and, then, the dates are not shown: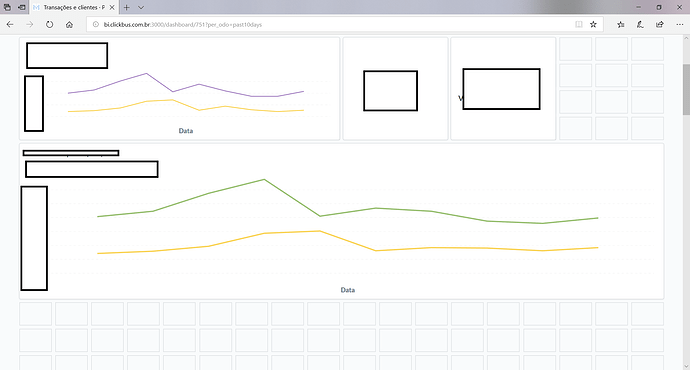 Two things worth mentioning: when I move to a larger monitor, the dates are shown; when I choose a narrower date range, the dates are also shown, even using a much smaller chart size: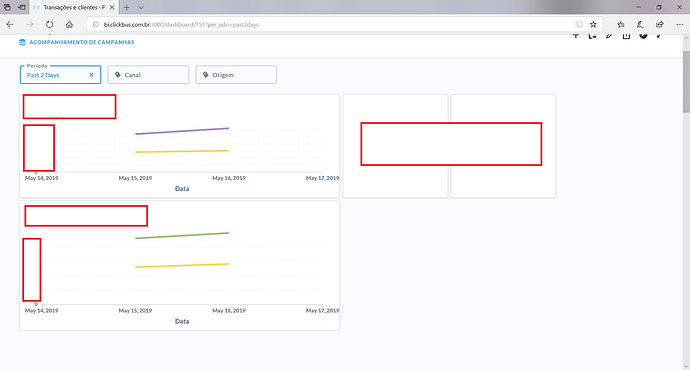 Something is definitely off here… I'm using 0.31.0. I could reproduce this on Chrome and Edge. Any thoughts?