I've been trying to connect metabase to a MS SQL Server but continually get "Login failed for user…" and I'm not sure what I am doing wrong.
The facts:
Metabase v0.34.3 running in RHEL7 docker instance
Microsoft SQL Server 2016 running on Windows Server 2016 using a Always On availability group listener
The user I am using to connect to the DB is a AD user permissioned for the DB. I can connect to the DB, and make SELECT statements via SQL Server Managment Studio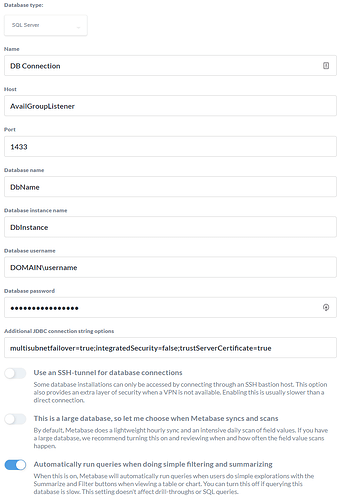 I've tried setting integratedSecurity to true or false, applicationIntent to ReadOnly, and a few others but I always get "Login failed for user…"
What am I missing?