I'm following these as a guide to embed Database dashboards in my app.

GitHub
Reference applications for common web frameworks showing how to embed Metabase charts - metabase/embedding-reference-apps
First, I had an issue with the Python version, T had to use python 3.7 to make it work.
And then run
python manage.py runserver
to get the localhost server running, but none of the charts or dashboards work. All of them show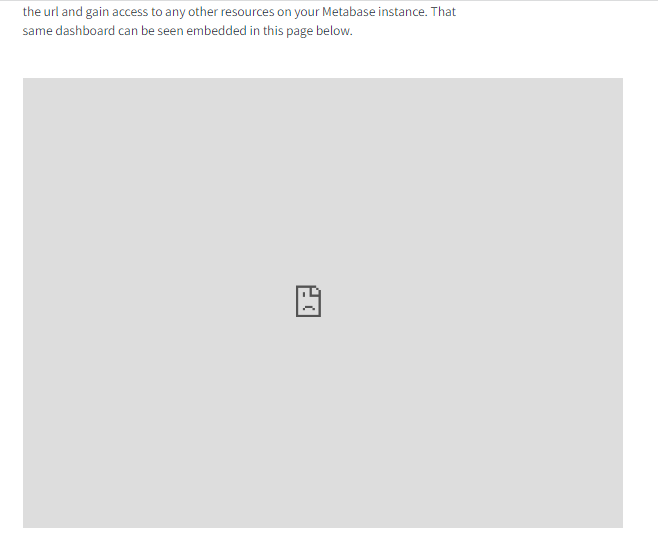 Any ideas?
Thanks!