When we click on the download results button in the bottom corner (like this: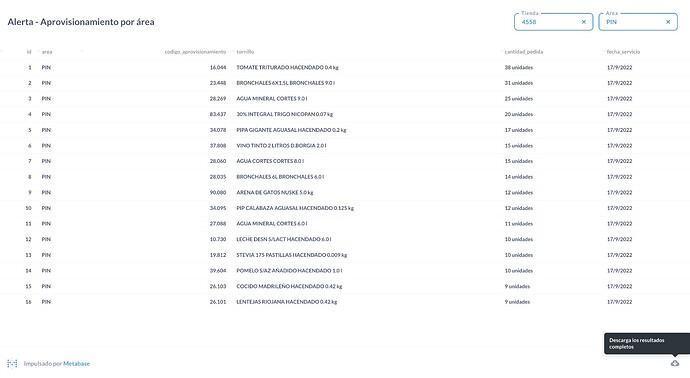 The button doesn't do anything. It works on private (not public) urls of the query, but we need external users without an account to be able to download results.
Thanks in advance for unblocking this issue.