hOW TO FILL SMTP USERNAME AND PASSWORD FIELDS
yes i follow but no result
@paul Did you follow the information in the link? Google required App Passwords.
@paul You are not helping yourself by providing one-sentence responses.
I can assure you that it works with Google SMTP via App Password. But I would recommend that you use another SMTP provider or use Metabase Cloud if you want us to handle the SMTP for you:
https://www.metabase.com/pricing/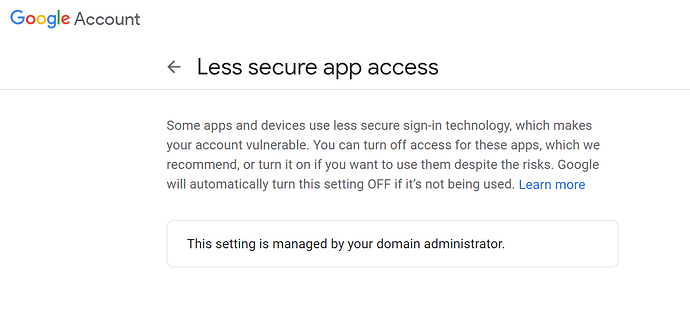 this is the message what i recieve @flamber
@paul You are trying to enable "Less secure app access". Contact your Google administrator.
If you are using Metabase Cloud, then email management is handled by us and you don't need to do anything.
I cannot help you anymore.