When I press on "Ask a question", I can successfully load the Sample Dataset when I press "Get Answer".
However, when I try to load my own data base, it says "There was a problem with your question"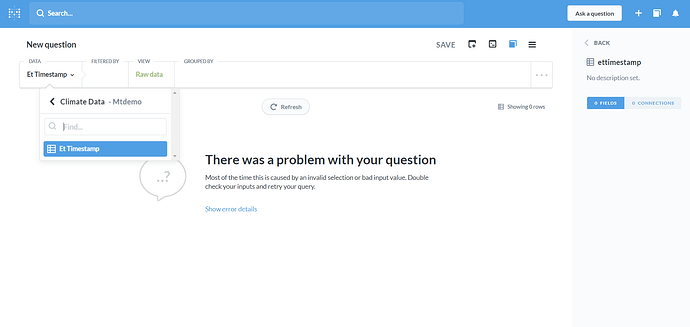 The only way to load my data is by writing the following SQL statement: select * FROM "mtdemo"."ettimestamp" but in this way I cannot use the Builder.
What might be the problem?
Thank you.