I'm receiving this error on just one metabase iframe. I don't know why.
It's a line chart with a single line. In the same page I have 2 line charts with multiple lines and it doesn't show me the error.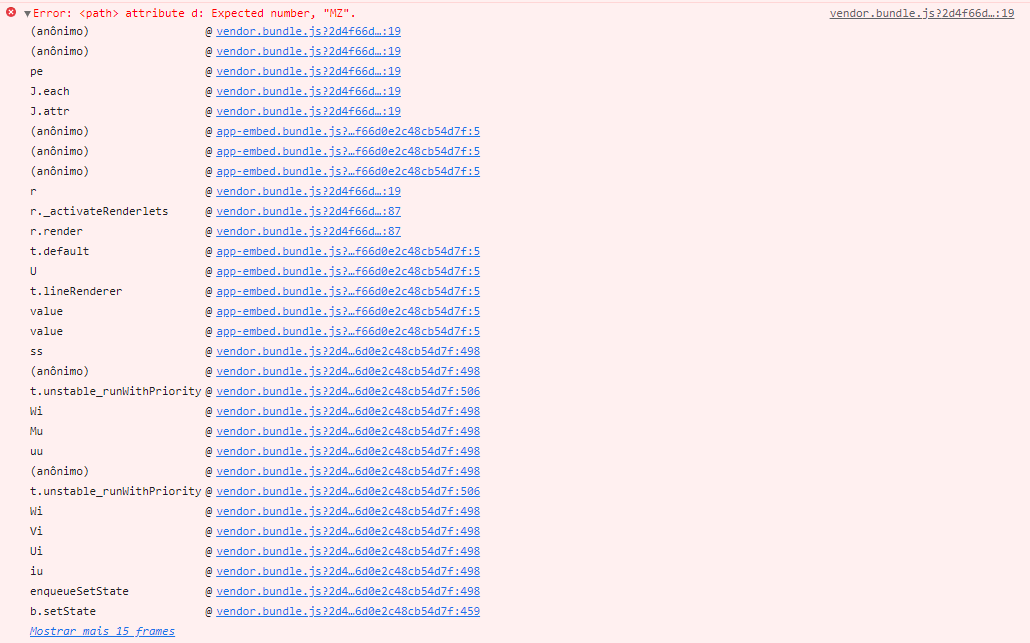 As it can be seen HERE I'm not the only one with this issue.