HI, I have created a SQl question and have used field filter in the same.
While the filter works, but it retrives partial data.
PFA screen captures below with the description. Need an assistance on the same to solve this issue.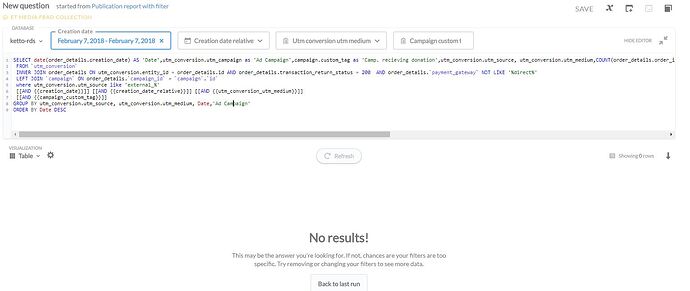 Date Range field filter returns nothing when selected Yesterdays date.
While without filter it shows yesterdays data.
(Providing images in subsequent comment as it's not letting me upload more than one image)