Our database is in UTC, but we operate in PST. All of the times work correctly if I do AT TIME ZONE 'america/los_angeles' when doing my queries, however I really like to use the field filters and so do my coworkers. For the past few weeks we've been having to deal with what I thought was a database issue on our side, however it seems like the field filters are the cause. Basically, when using them to say filter on June 1st, the day will 'start' at 5pm PST. See below: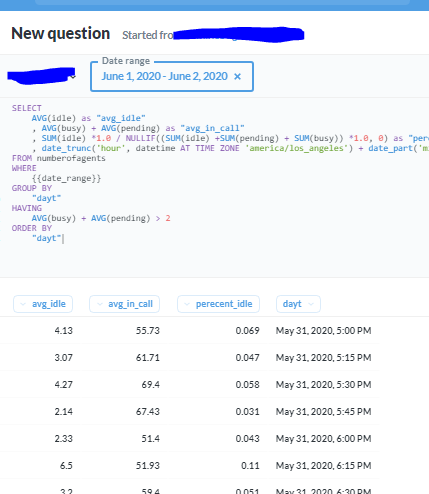 However, when writing out the WHERE statement myself, I can achieve the correct time. See below: (can only post one image apparently)
Is there anyway to apply a time zone to datetime field filters?