How to input Chinese in field formula? Please…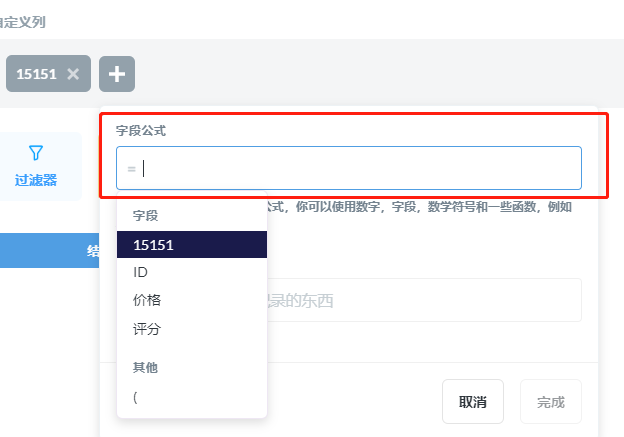 Hi @zoucanfa
Which version of Metabase? Please post "Diagnostic Info" from Admin > Troubleshooting.
Are you talking about Custom Expressions?
Have you tried to add quotes " around the column?
What happens when you try to input Chinese? I'm asking, since I don't write Chinese, so I don't understand the problem.

Yes,It's Custom Expression…
Because I have Chinese column title,I want to input Chinese Custom Expression.
This version is 33.6 of Metabase.
Please help!
Thanks!
This version in 34.2 of Metabase also have this problem.
Okay, the entire expression editor is getting a big overhaul right now, so I'll make sure to test with Chinese characters. It should be part of 0.35.0, if everything goes after plan.
There's a lot of issues open with the current editor - like columns with spaces or other special characters, columns starting with numbers, or columns starting with function names. Most of the time, the workaround is to enclose those in quotes.
Interesting that there are a lot of Chinese users, but I don't remember anyone reporting this problem before.
Okay,Thinks.Can you tell me about when it will be released?
@zoucanfa I prefer not giving a release date, if it gets pushed, but in March