Hello! I need linked filter in the dashboard, but i can´t to realize filter in cascade. I have two columns vinculed "ID" and "Itil Categories ID" where if you selections a ID, show the categories relationship (sub categories).
For example: Id=4 have 5 sub categories (ID = 5 - 6 -18 - 19 and 21)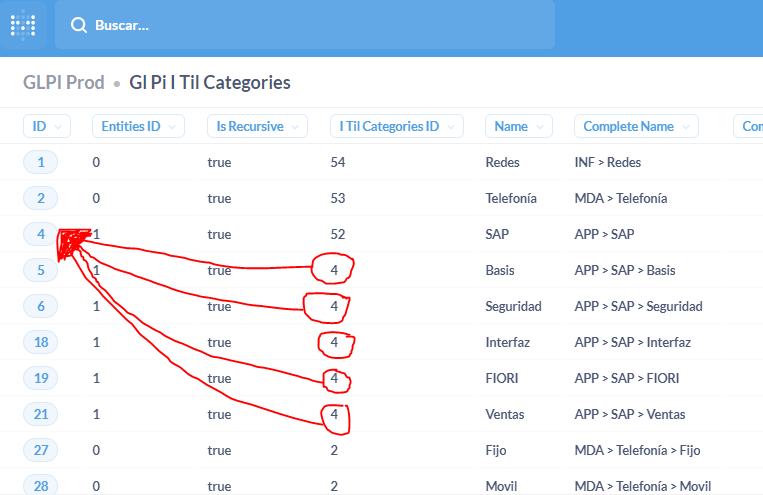 I need show the tree when the users selections the root, and show the information in dashboard of root included the sub categories.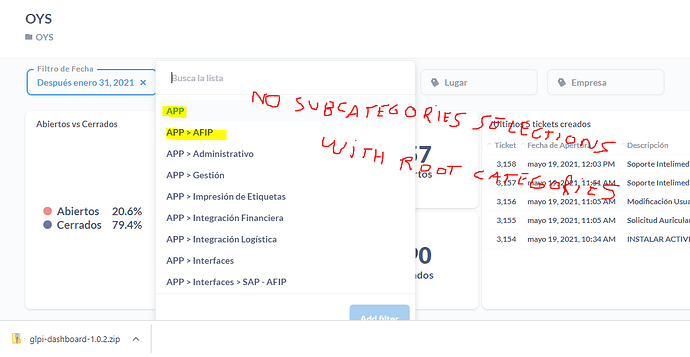 I wait you understand, sorry for my english

Thank you.