I have a dashboard with 2 time filters pointing to the same date field.
This is because it is a lot of data and when you start the board, it has by default the relative date according to the current week.
The user has the option to disable the relative date filter and use by date range (so you can check the time period you need).
The problem is that although the relative date filter is disabled, it generates problems in the result.
Dashboard filter, without relative date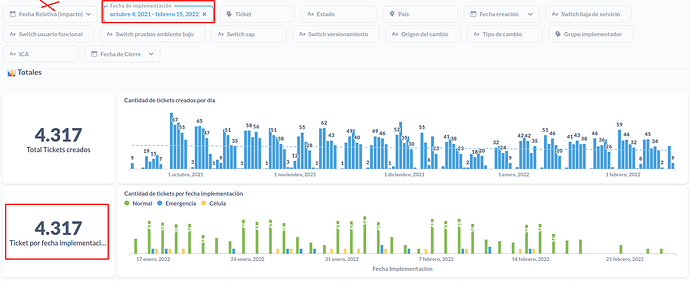 But if I enter the question, it shows the correct number.


I don't understand what problem it causes to have the relative date filter associated. Disabled totally changes the result.
I will continue investigating...