When I'm working on a question where I group something by year, I can click on the year column to add a filter.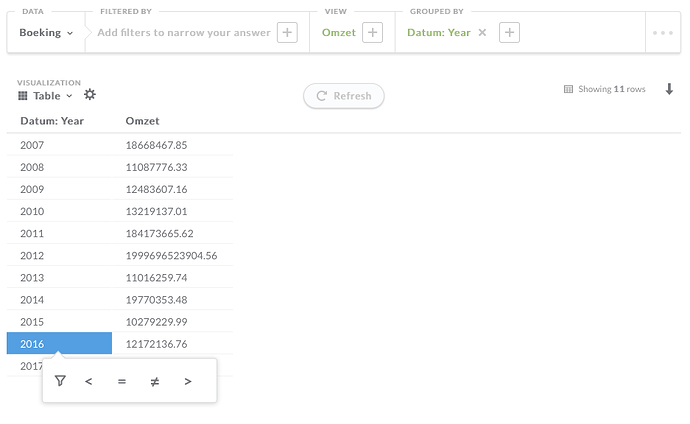 However, this filter always gives an error message because for some silly reason Metabase wants to compare the date field to a year, rather than year(date field).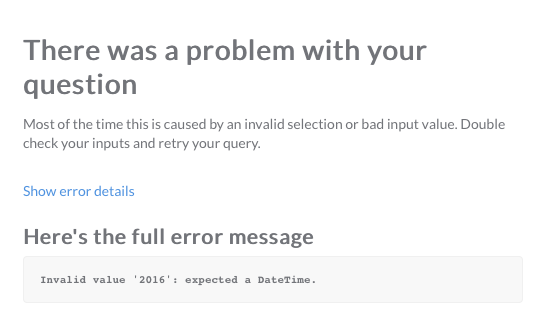 I there any way to avoid this?