I just want to know if there is a way to ask a question and in the result of the table to be able to give a style to a numeric column that are bytes, just as you have the style of percent, scientific or currency, to assign the bytes value so that it is automatically represented to KiloBytes, MegaBytes, Gigabytes and so on depending on the value.
In this case what I want to represent is a value within the Radius standard called the Accounting Input Octets field for example.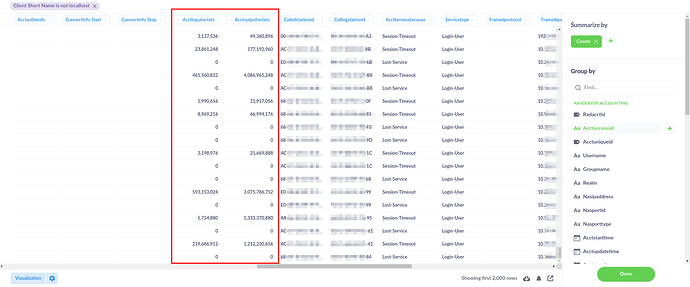 I understand that I can use a custom column doing the direct conversion to Gigabytes but it would be a fixed value having values like 0.002Gb, but I lose dynamically that the graph will represent the value automatically if they are KB, GB... etc...
I just want to confirm if this can be done in a paid version in Metabase? or it is not available in any version?