Hi,
If i am opening a duplicate issue, sorry for that. You can direct me to the correct one. Otherwise i am lost in open issues about this topic and couldn't find a working solution.
Here is the data i want to visualise at Grid Map;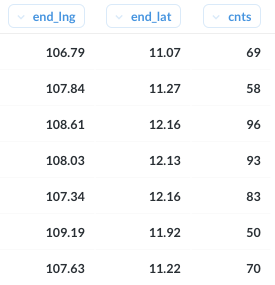 How it was converted at Metabase;

How it looks like at Redshift;
What i am missing to create a new Grid Map?
Regards,