Hi,
I am currently working on a Metabase driver for a new JDBC driver (still in development). I am currently experiencing an issue when trying to connect to a database, but I am not sure where it could come from.
The logs indicate that the connection is continuously opened and closed when trying to sync and create a new connection pool. Interestingly I tried to open a connectionPool (with unit tests in another project) but did not experience the same issue. The JDBC driver seems alright with other clients.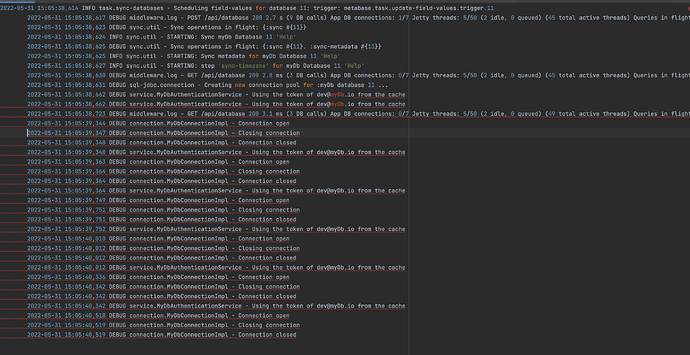 Does someone know what might be failing ? Unforutnately I am unable to share the entire code yet...
Thanks !