Hello,
I have this graph that I can make either way stacked or unstacked
Stacked graph: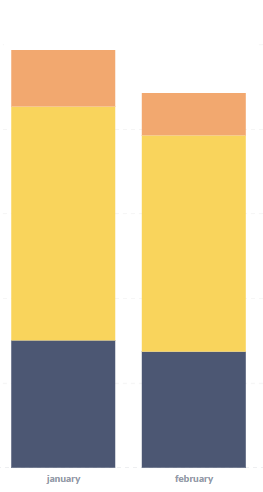 Unstacked graph: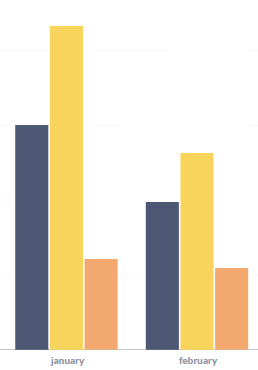 It combines 2 questions:
Dark blue = Question 1 (year n-1)
Yellow & Orange = Question 2 (current year)
And I would like to achieve this result instead: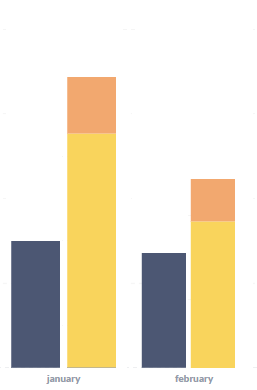 Whenever I merge both questions on a dashboard. The final visualisation decides either to stack all bars or unstack all bars.
Is it possible to stack only specific bars? If yes how? Maybe some kind of "complex" native query?
If not, do you have any tricks to achieve an alternative solution?
Thank you very much