Hi Guys,
We've got a difference between of 3h less than us-location(UTC-3).
And We set up our Metabase configs for that, see: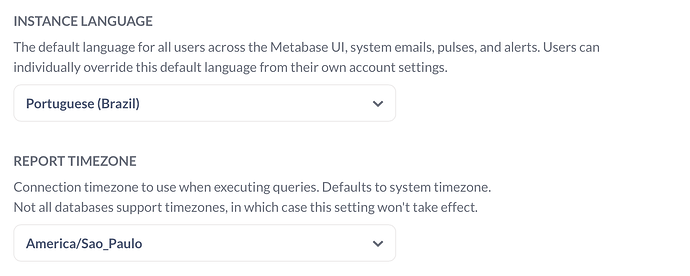 And in this example, we use a date in TIMESTAMP format (let's call it raw_date), expecting this setup above convert all dates to our timezone format(UTC-3), especifically to "America/Sao_Paulo".
But what we see is that, like the example below (taking any count per hour of the day and ordering it), we are facing an delay of 3 hours. Expected 28 junho, 2023, 03:00 to be 28 junho, 2023, 00:00 and so on.
In other words, not respecting our set up: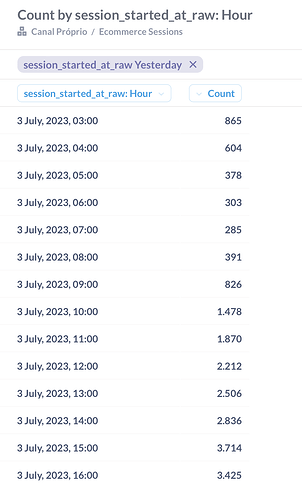 Summarizing, We try to create a new field inside the Model, let's call it converted_**date**:
TIMESTAMP(FORMAT_TIMESTAMP("%Y-%m-%d %H:%M:%S", sessions.session_started_at, "America/Sao_Paulo")) AS session_started_at,
But it returns the same result!
It only works when we use:
raw_date to filter (TIMESTAMP without changes)
converted_date to summarize (converted TIMESTAMP)
And We get to the expected outcome, bringing data since 00H: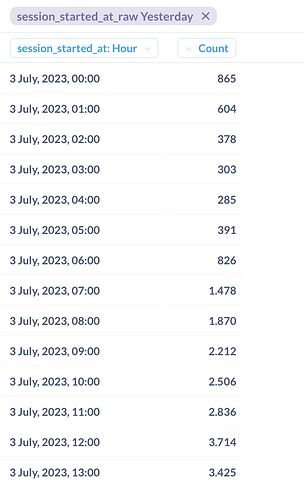 So, summarizing: We hopped use the same date to filter and summarize. Does anyone knows how to solve that or any tip that may explain why this happen?