The table below is a collection in a MongoDB server.
I need to count the number of rows where 'Mgmt Type ID' is null.
I couldn't find a way using 'Simple Question' or 'Custom question'.
If I keep the field 'Enter some text' empty, I'm not able to confirm.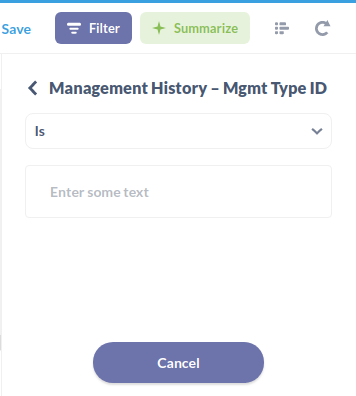 If I select the option 'is empty' I get an error after add the filter.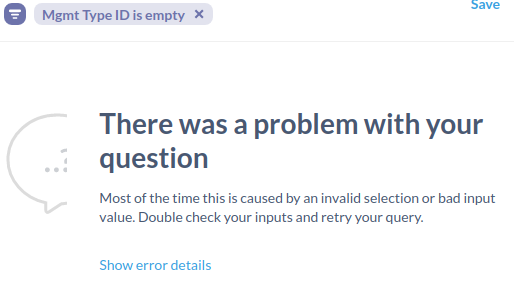 How can I do it ?