Hello,
I am new to metabase and I just accessed it through localhost:3000 and now access it with paid subscription. I'd like to know why I can't add my SQL database I've already converted from csv to sqlite (but the output is sql), it displays something like this.. Eventhough, I tried it on paid version, it still displays something like this.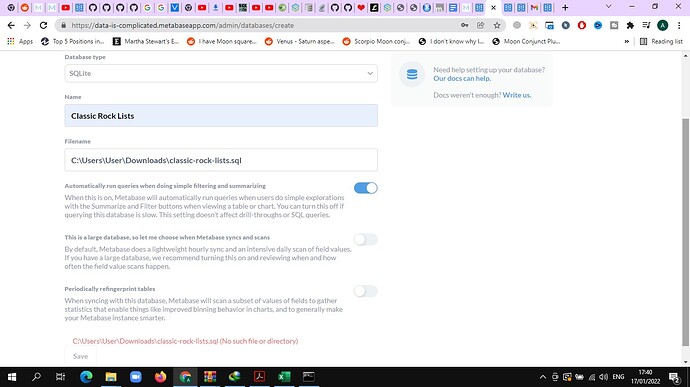 "C:\Users\User\Downloads\classic-rock-lists.sql (No such file or directory)"
What should I do? What have been missing?