Hi metabase community,
I am very happy with the metabase software. It is a delight to use metabase software.
I do miss the collection view that was available before. I tried to read documentation related to the collection view update, but could not find. Can I restore this view somehow?
Its hard to go through 50 pages to find certain dashboard. I know there is a search bar but I may not know the dashboard names that are created by some of the team members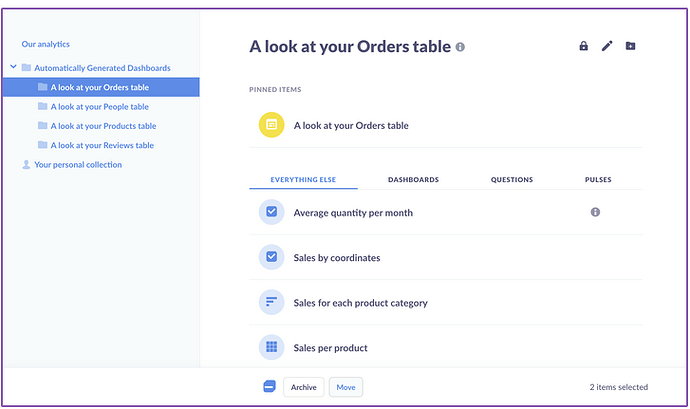 Thank you for providing an amazing software which helps our small team understand the data and keep track of it.