I have a dashboard with many questions (~15), most of them done through the Metabase editor, and a few through SQL.
I have created two dashboard field filters that I want to link to all questions. It works for all of them except one, for which it says : "Column to filter on: No valid fields".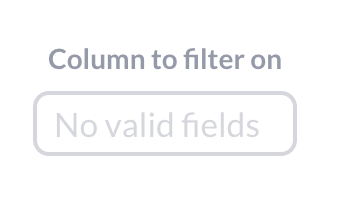 I don't understand why, since I can go in this question and create the exact same filter, and it works.
I have converted it in SQL with SQL filters, and I can link them too. (I can't keep it this way as it won't update in the future since this question is based on other saved questions)
What am I missing?