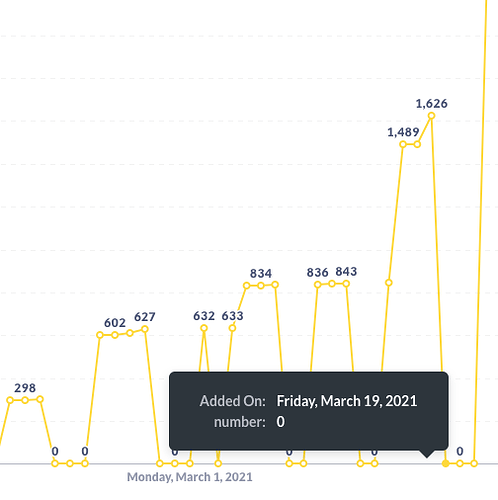 My problem is, I want replace zero with previous cumulative count. Is it possible?
For example at 19th march no data added so the graph show value zero but I want 1626 here (which is value of previous date i.e 18th march )
Can you please suggest something to solve my problem.